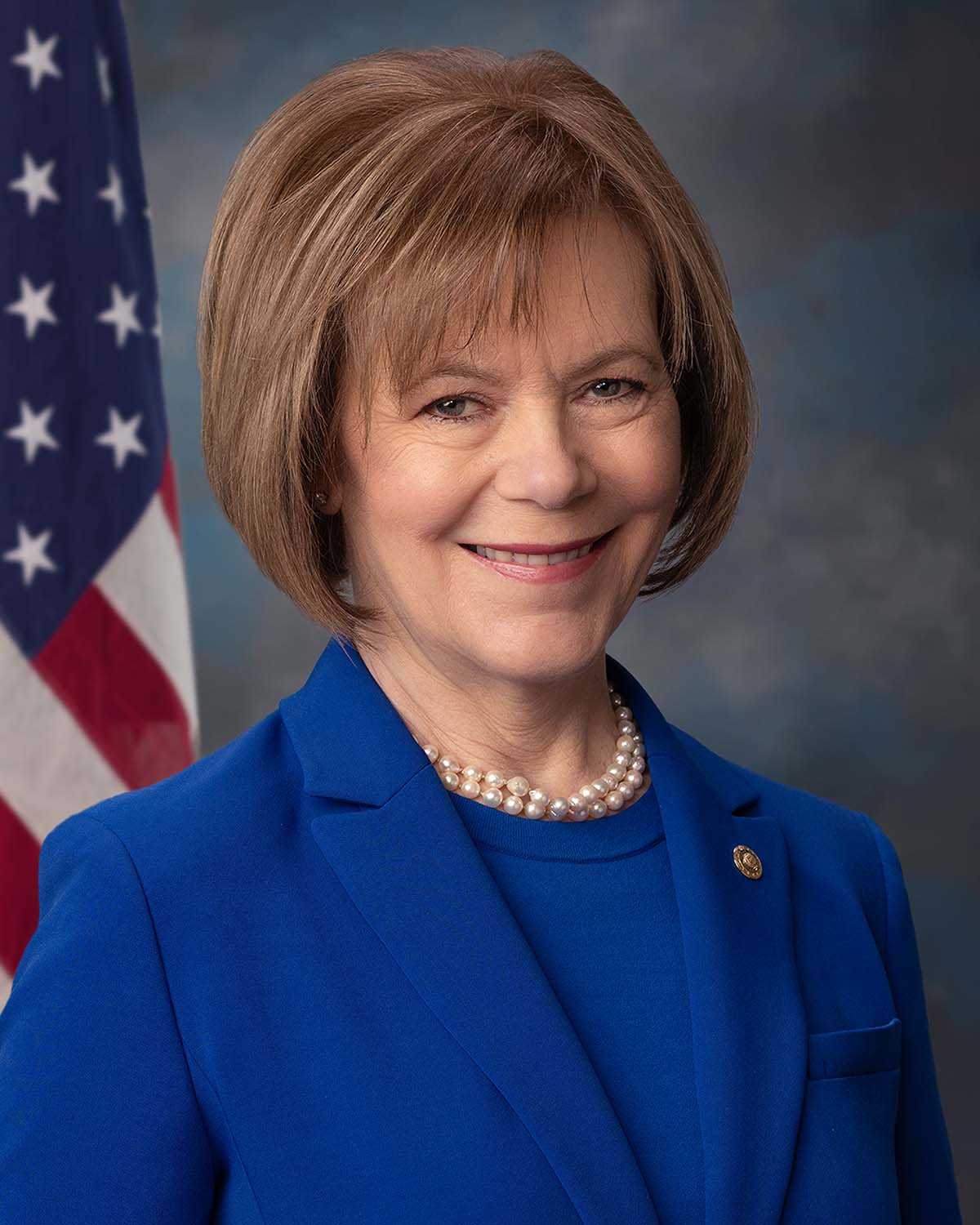 Tina Smith serves as United States Senator for Minnesota. She's a fierce advocate for Minnesotans and is focused on continuing the progressive legacy of the seat she holds.
Tina was born on March 4, 1958 in Albuquerque, New Mexico, and grew up in Santa Fe. In 1980, she graduated from Stanford University and in 1984, earned an MBA from the Tuck School of Business at Dartmouth College.
Tina then moved to Minnesota to work at General Mills and raise a family with her husband, Archie. They've been married for more than 30 years and have two sons, Sam and Mason. Mason married his wife Julia in 2016, and Sam and his wife Emily wed in the fall of 2017.
Tina left General Mills to start her own small business. Since then, she has dedicated her career to working on behalf of Minnesotans to improve lives and ensure that the state government works better for the people it serves. She's served as Chief of Staff to both Minneapolis Mayor R.T. Rybak and Governor Mark Dayton.
In 2014, Tina was elected to serve as Minnesota's 48th Lieutenant Governor. As Lieutenant Governor, she's traveled to every corner of the state to talk with, learn from, and work on behalf of Minnesotans.
Tina is proud to have worked on issues like tax fairness. In Minnesota, she helped push to make sure the wealthiest two percent to pay their fair share which resulted in lower income taxes for everyone else in the state—and all while balancing the state's budget.
On health care, she worked to lower the number of Minnesotans without health insurance, and now the state's uninsured rate is among the lowest in the country. But Senator Smith understands there's still a lot we need to do to tackle health care costs, including prescription drug prices, and she's committed to working to address this issue for Minnesota families.
And Sen. Smith will continue working on many of the things she championed as Lt. Governor—including early education and rural broadband.
Read about Senator Smith's accomplishments as a Senator here.