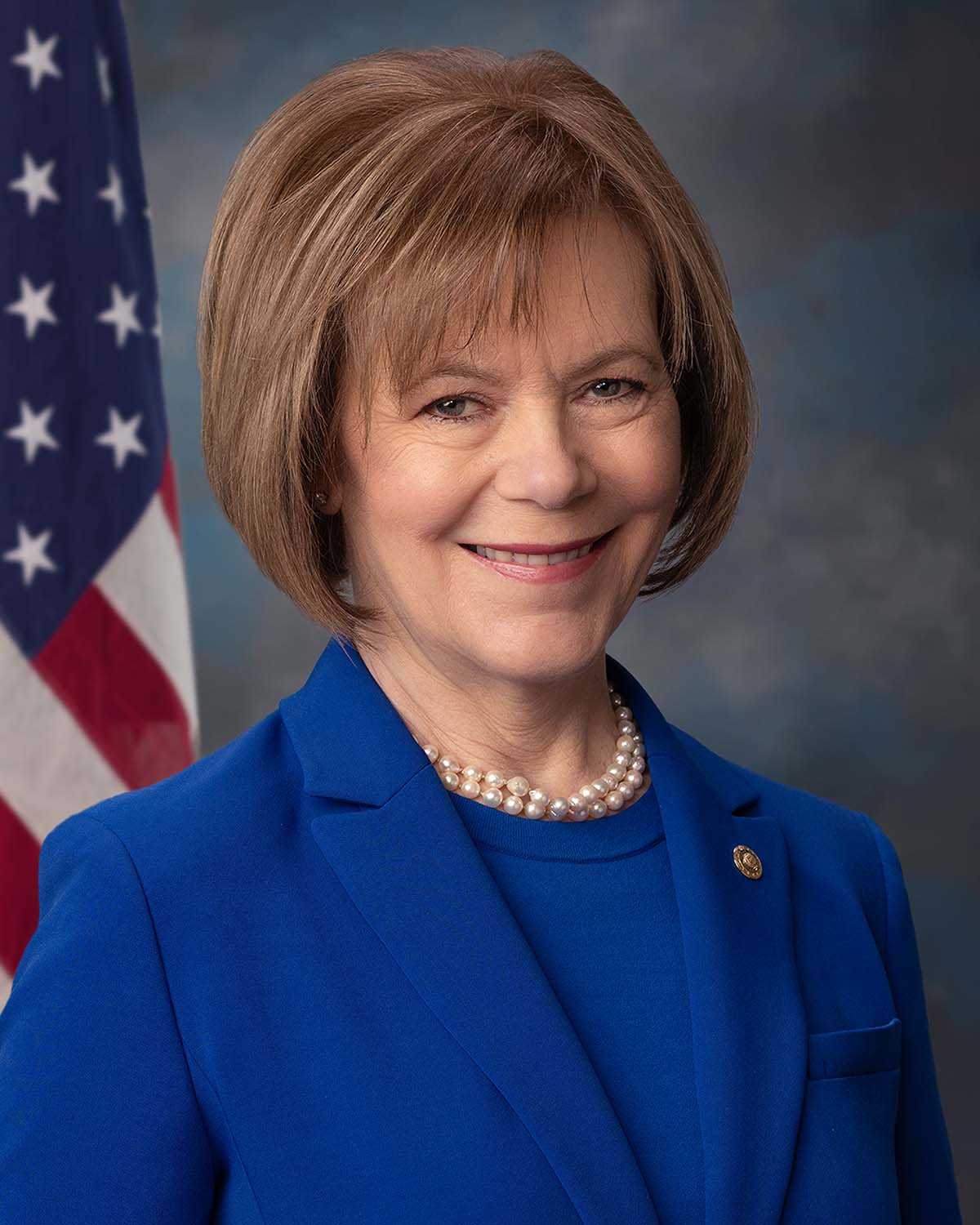 Tina Smith serves as United States Senator for Minnesota.
Since coming to the Senate since 2018, she has been a fierce advocate for the people and communities across the state. She has traveled the state, listened to Minnesotans and turned what she's heard into laws to help the American people.

With more than 50 bills and provisions signed into law in just over three years, her successful bipartisan record has benefited working families, farmers, veterans, businesses, and Tribal communities. Her work has helped make health care more affordable and accessible, expanded much-needed broadband services across the state, and boosted the efforts of schools and teachers to prepare students for in-demand careers.

Since early 2020, with the nation gripped by an unprecedented pandemic, she enacted several bipartisan measures that have helped hard-hit families, businesses, communities, and health care workers navigate the crisis and recover from the health and economic fallout.

With the climate crisis upon us, she has pushed hard to transition the nation to a clean energy future and has become a key national player in efforts to do so.

Senator Smith serves on four Senate committees: Agriculture, Nutrition and Forestry; Banking, Housing and Urban Affairs; Health, Education, Labor and Pensions; and Indian Affairs. In 2021, she was named Chair of two Senate subcommittees.

Prior to coming to the Senate, she served as Minnesota's Lieutenant Governor under Governor Mark Dayton, after previously serving as Dayton's Chief of Staff. She also served as Chief of Staff to Minneapolis Mayor R.T. Rybak.

Senator Smith was born in Albuquerque, New Mexico. She is a graduate of Stanford University and earned her MBA from the Tuck School of Business at Dartmouth College. In the 1980s, she moved to Minnesota to raise a family with her husband, Archie.

Prior to her public service, she worked at General Mills, started her own business, and worked as a vice president at Planned Parenthood. In the 1990s, she got involved in state and local politics. When Senator Paul Wellstone died in a plane crash weeks before the 2002 election, Smith managed former Vice President Walter Mondale's abbreviated campaign for the seat.

She and Archie have two sons, Sam, who is married to Julia, and Mason, who is married to Emily. The couple has two grandchildren.