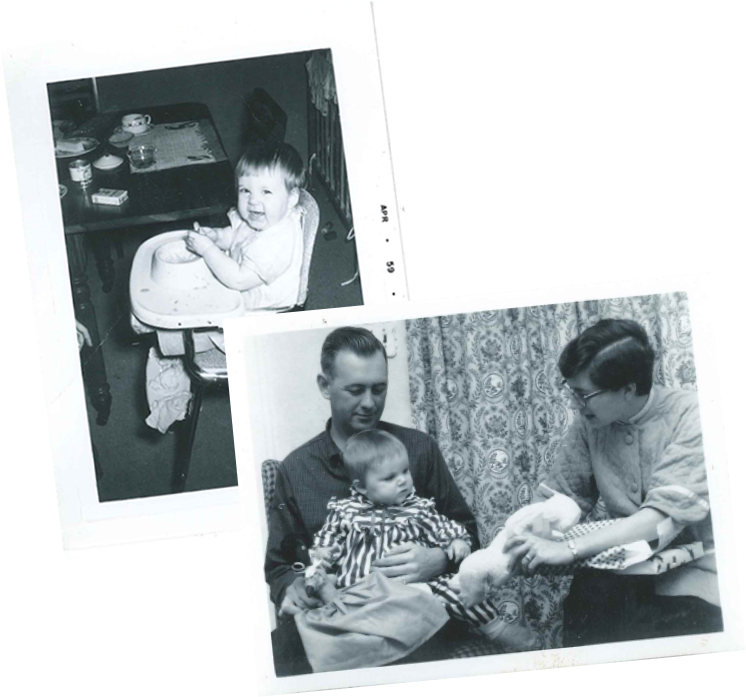 Tina was born in Albuquerque, New Mexico in 1958 and lived in a handful of states before attending Stanford University. To earn money for college, at age 19 she worked on the Trans-Alaska Pipeline, where she was a labor union member. After college, she went to the Tuck School of Business at Dartmouth College where she met her husband Archie in line at the First Year BBQ. In 1984, excited by the possibility of starting their careers, Tina and Archie moved to what would become their permanent home: Minnesota.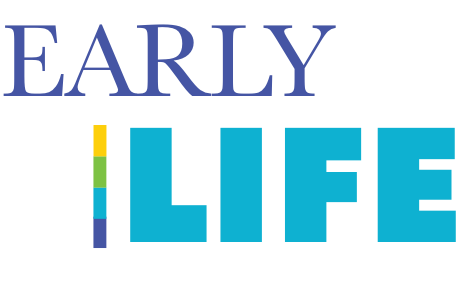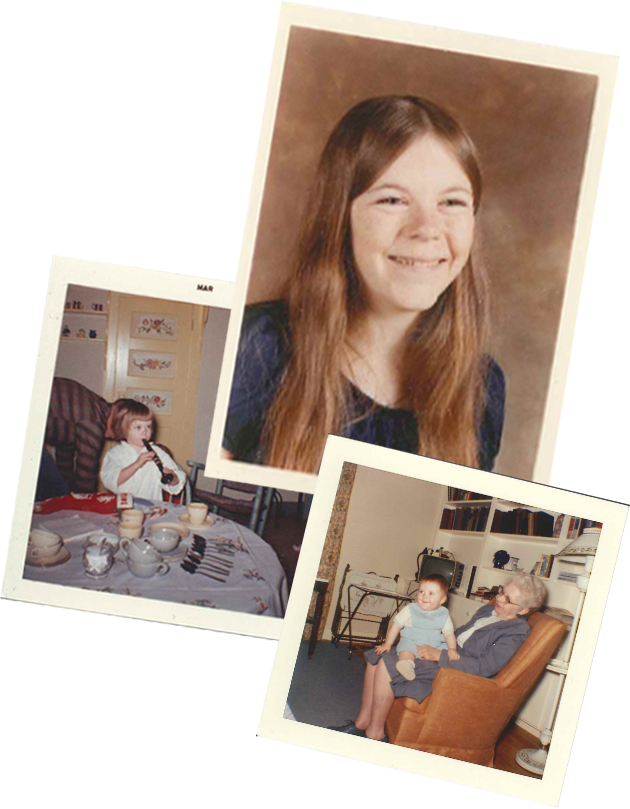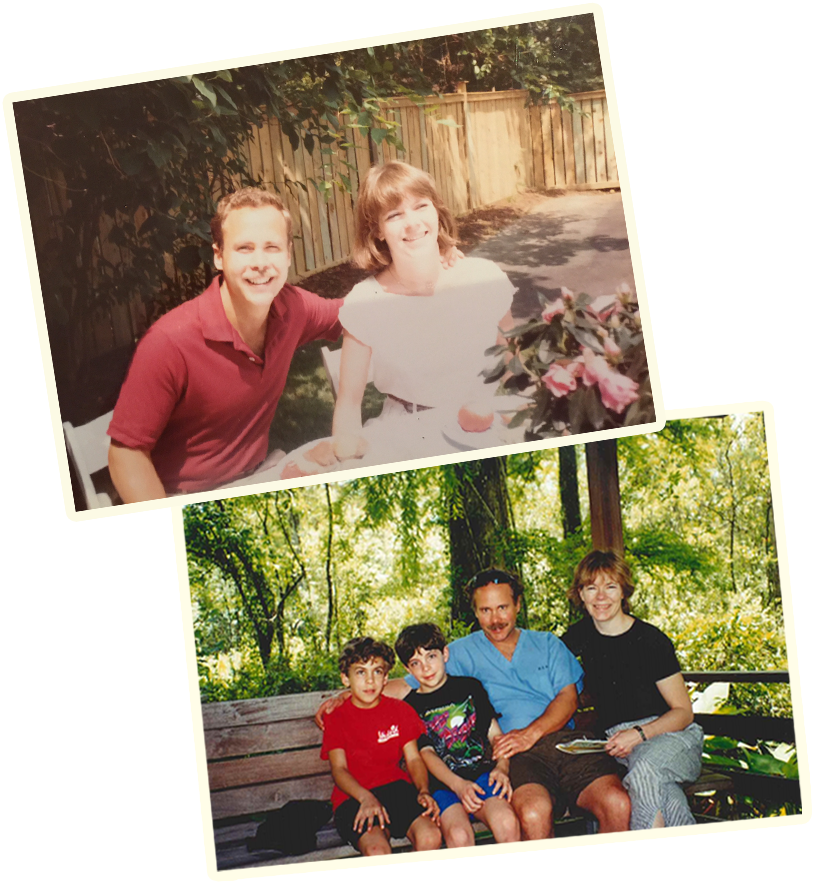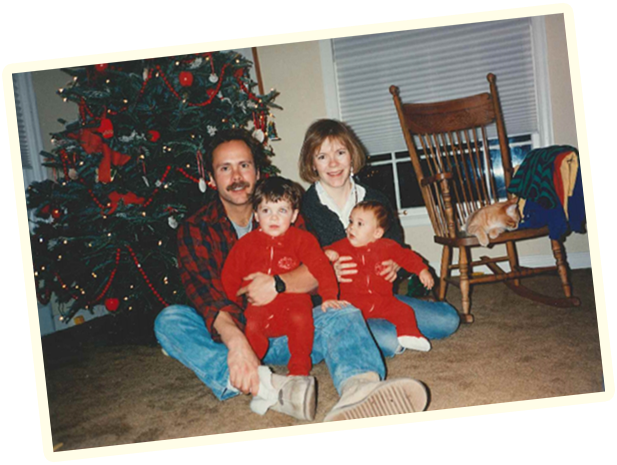 Tina first worked at General Mills in Minnesota before starting her own small business and later worked as an executive at Planned Parenthood. As someone who believes that politics should be about improving people's lives, it didn't take long for her to become active in her community. She started by getting involved in local campaigns—first by taking her two young children in a stroller to talk with voters in apartment complexes, who were often ignored—and then went on to manage multiple political campaigns. Tina served as chief of staff to Minneapolis Mayor R.T. Rybak and following that, joined Mark Dayton's campaign for governor. When he took office in 2011, there was only one person he imagined as his chief of staff: Tina Smith.
It wasn't until 2014 that Tina would run for office for the first time as Governor Dayton's running mate. Tina became Minnesota's 48 th Lieutenant Governor in 2015 and was appointed to the U.S. Senate in 2017. She won back-to-back election victories, securing her first 6-year term in November 2020.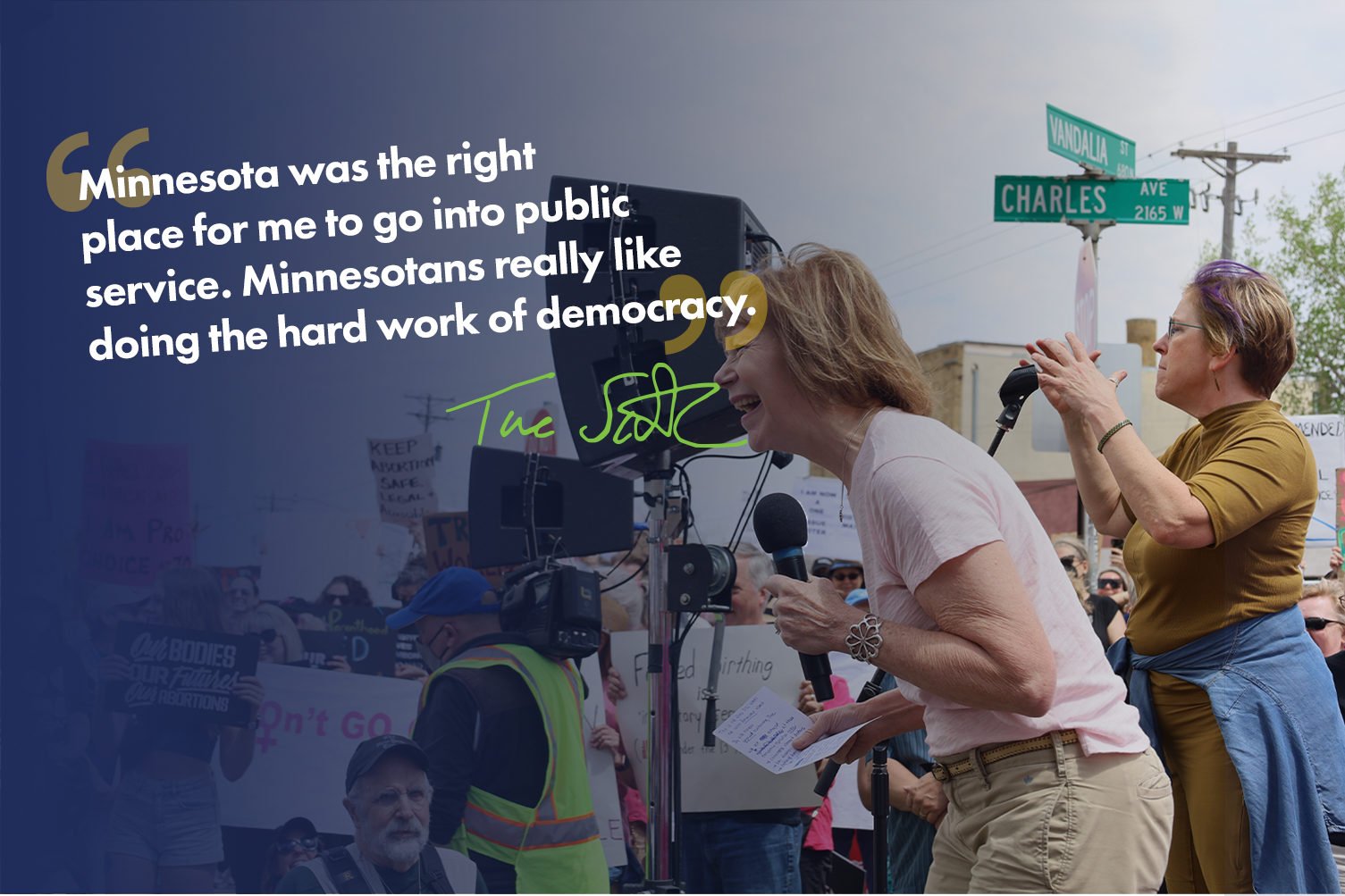 Tina believes the best ideas come from those closest to the issues, which is why she has made it a priority to travel across the state to listen to Minnesotans and transform what she's learned into laws that will help them. Her collaborative approach to leadership has led her to pass over 70 bills and provisions into law that have benefited working families, farmers, veterans, businesses and Tribal communities. Her bipartisan record sets her apart as a leader with a knack for finding solutions to problems that members from both parties can get behind. This work has made health care more affordable and accessible, expanded broadband service across the state and boosted the efforts of schools and teachers to prepare students for in-demand careers.
She also has been a progressive leader fighting for racial justice, women's reproductive rights and a clean energy future.
Her work has led to the establishment of Juneteenth as a national holiday, to giving back over 11 thousand acres of land to the Leech Lake Band of Ojibwe and to providing a path to citizenship for Minnesota's Liberian community. As the only U.S. Senator to have worked for Planned Parenthood, she has been a key leader in the fight to protect women's right to choose. Additionally, as the country faces the climate crisis, she has risen as a leader in the push for a clean energy future.
Tina currently serves on four Senate committees: Agriculture, Nutrition and Forestry; Banking, Housing and Urban Affairs; Health, Education, Labor and Pensions; and Indian Affairs. In 2021, she was named Chair of two Senate subcommittees: Housing, Transportation, and Community Development; and Commodities, Risk Management, and Trade.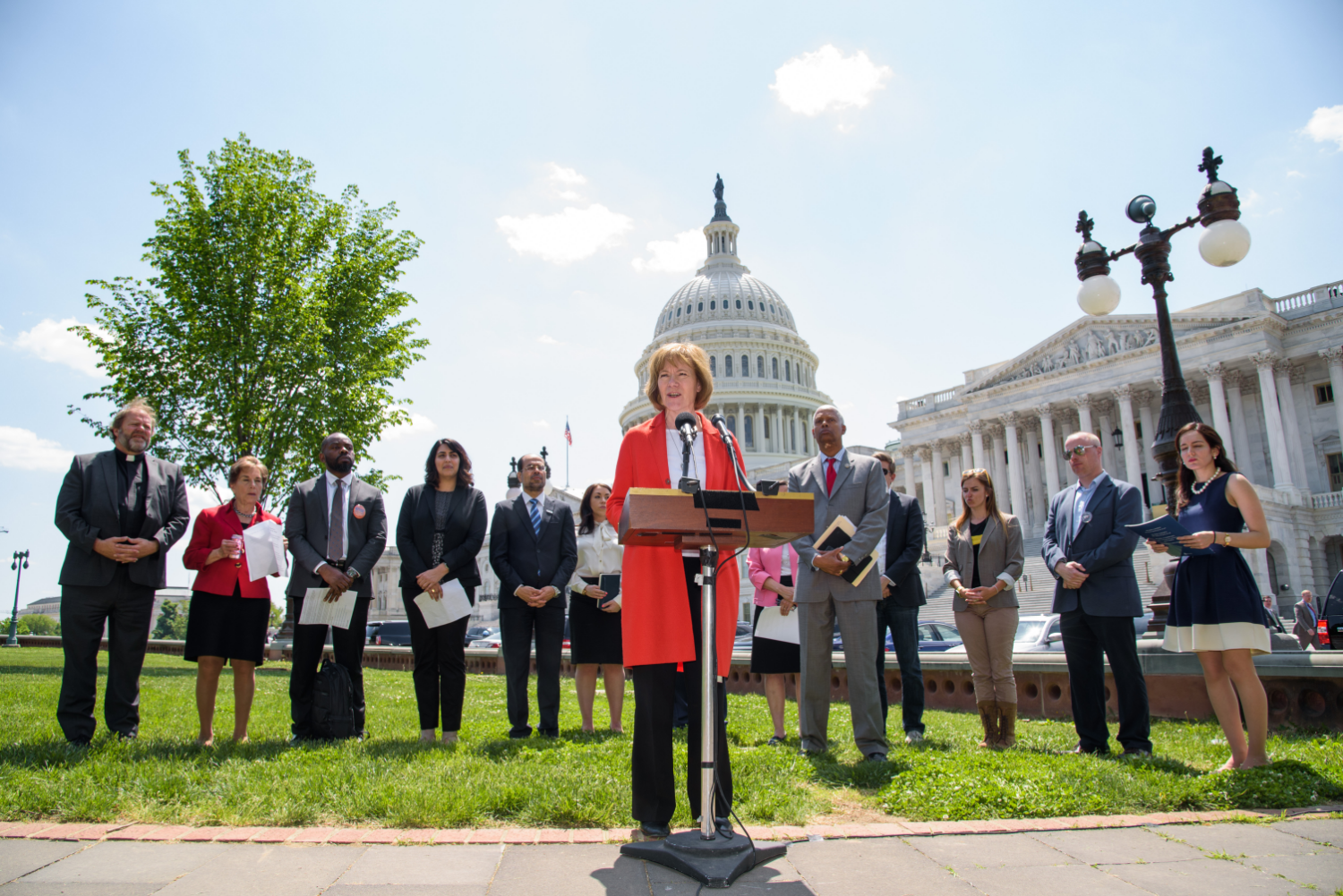 The decision to move to Minnesota became the foundation for a life rooted in community and public service. Nearly four decades after moving to the state, serving Minnesotans as their U.S. Senator may have been unexpected, but it's a job she loves.
Tina and Archie have two sons, two grandsons and a lively chocolate lab named Moose. Sam is married to Emily and they have a baby named Harlan; Mason is married to Julia and they have a baby named Ari. In her free time, she enjoys hiking and birdwatching in the summer and skiing and ice fishing in the winter. If she's not outside with her family, you may find her eating donuts, enjoying hot cinnamon candy, snacking on potato chips or sipping on a cold Minnesota beer.
As A Woman, As A Progressive, And As A Minnesotan,
I Have A Lot To Contribute To Congress And The Work We Do Here.