August was a jam-packed month, and during the Senate's annual August recess, I was able to travel to communities across the state and hear from Minnesotans about issues that matter to them most.
These visits help inform my work in Washington, D.C. and will be valuable as the Senate returns this month to finish work on transformative budget legislation that will not only address the continuing economic fallout from the pandemic, but also rebuild our nation's crumbling infrastructure, create jobs, cut taxes, lower costs for Minnesota working families, and address the urgent threat of climate change.
Important Minnesota Events During August Recess
I began the August recess by chairing a Senate subcommittee field hearing in Minneapolis to examine Minnesota's current and future transit needs in both rural and urban communities across our state. I heard from transit leaders from around Minnesota, as well as the nation's top transit official, Nuria Fernandez of the Federal Transit Administration, who also joined me in riding the local light rail and touring local transit sites.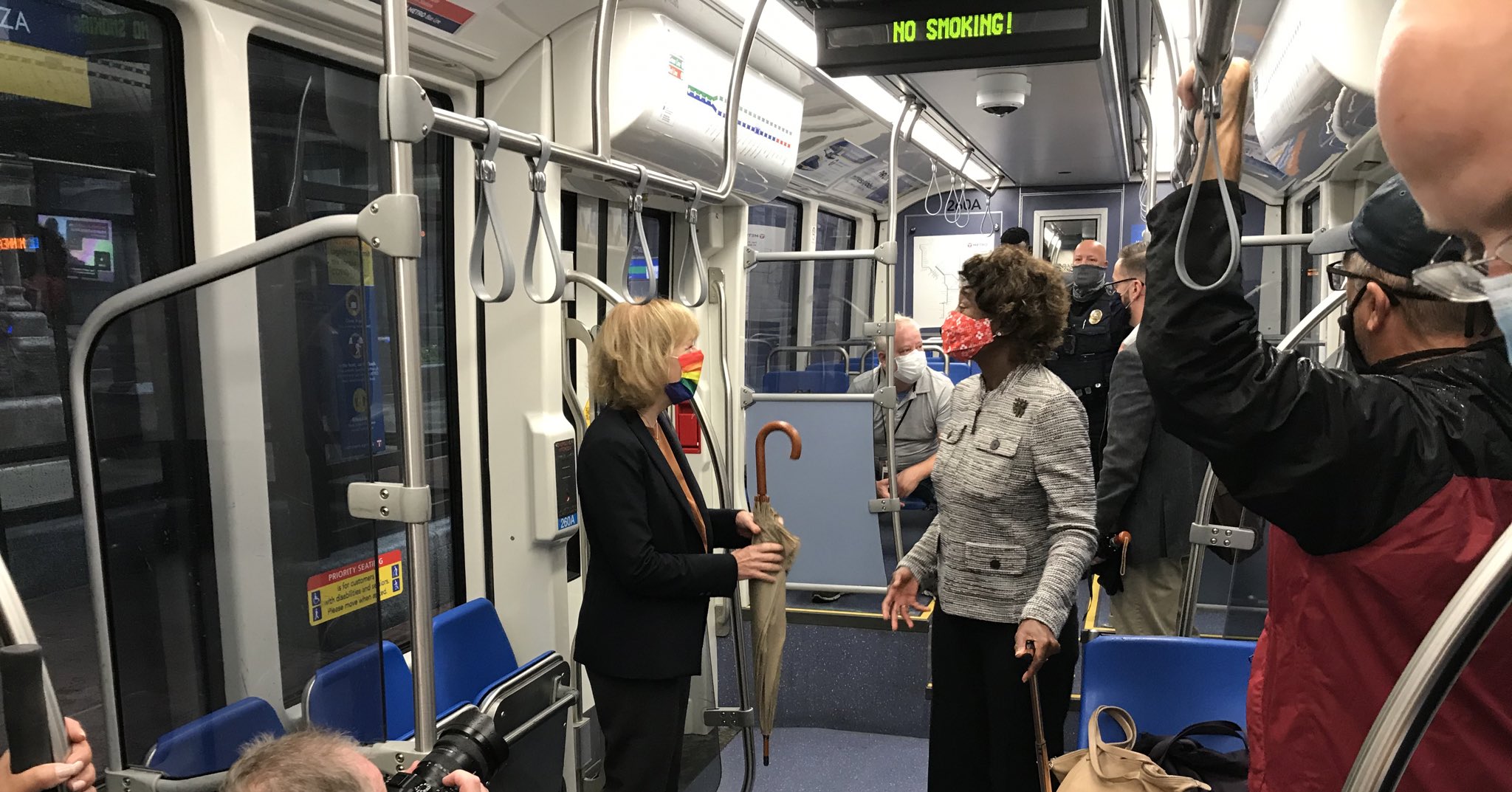 Throughout August, I held conversations on my efforts to make child care available and affordable to working Minnesota families, and on my work to expand broadband networks in communities that currently are not connected. I visited River's Edge Hospital and Clinic in St. Peter with Senator Klobuchar and U.S. Agriculture Secretary Tom Vilsack to discuss the importance of rural healthcare access. These issues will be top priorities for me in the upcoming Senate budget negotiations.
Visiting schools including North Community High School's solar panel project reminded me of the innovative spirit of young Minnesotans who want to address climate change. At a livestock auction in Bagley, I discussed my efforts to address the economic harm being done to Minnesota producers by the growing concentration of market power among a small number of giant agri-companies.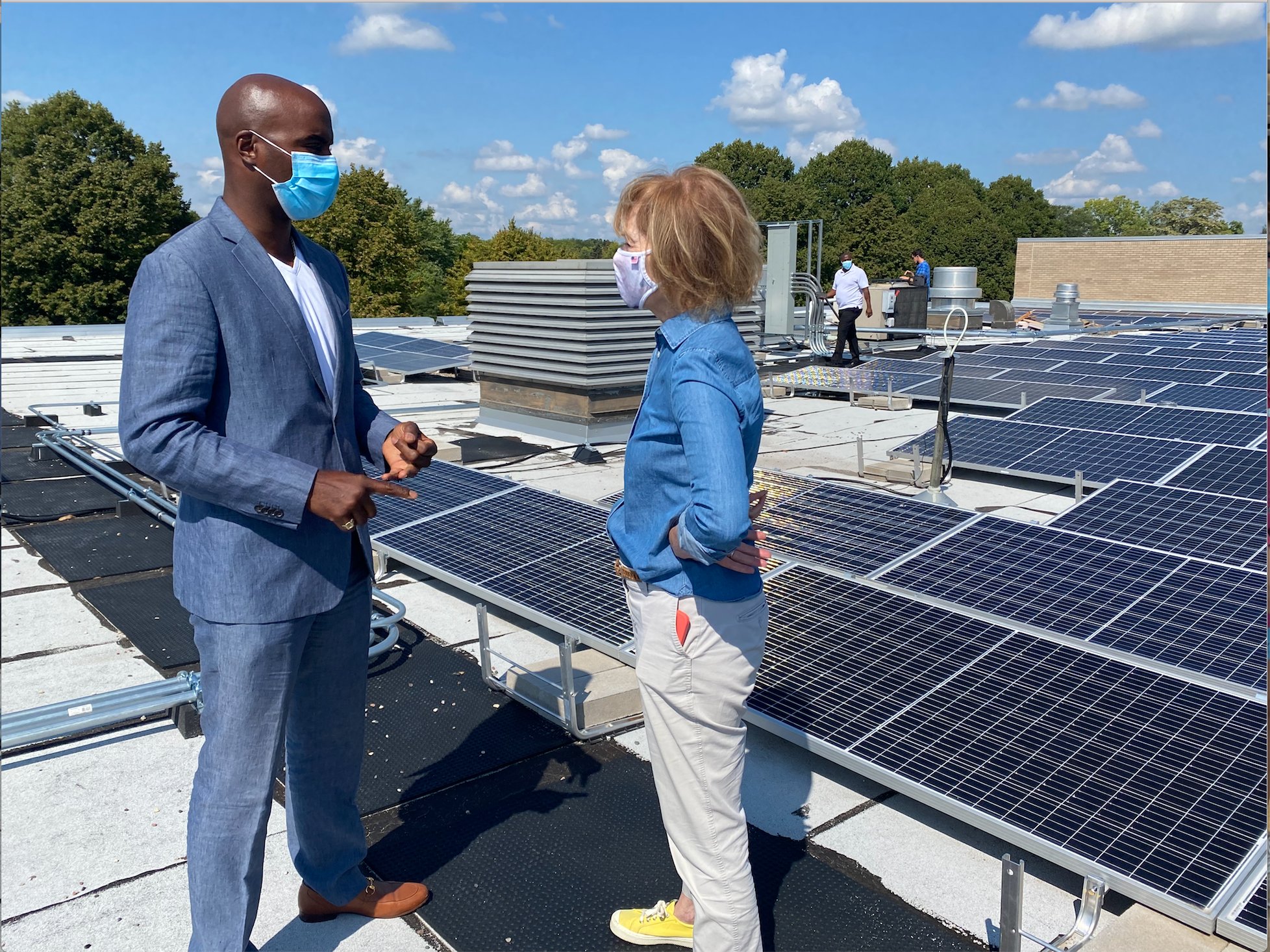 Finally, the State Fair has long been one of my – and my family's – favorite places to visit each August. After the pandemic cancelled it last year, I was excited to greet Minnesotans as the fair opened on the first day. I spent several days at the fair meeting with Minnesotans, seeing the butter sculptures, and eating my favorite foods.
All of these Minnesota events in August are an important part of my work and support my Capitol Hill efforts on behalf of Minnesota.
Texas Abortion Ban
The recent Supreme Court ruling allowing the Texas abortion law to stand is a blatant attack on women's freedom. By declining to block the law, the court seems ready to toss 50 years of precedent and take away women's constitutional rights. This is the culmination of a 40-year effort by Republicans to radically remake the courts with the help of dark money and the Federalist Society. Not all hope is lost. Public outcry, smart organizing, and decisive legislative action will help us overcome these insidious attacks on women's freedom.
As the only Senator who worked at Planned Parenthood and a fierce advocate for women's rights, I believe our strength is that a strong majority of the public agrees with safeguarding women's reproductive rights. It's a voting issue and a winning one. So, it's our job to reach out to men and women across the country and make the case for reproductive rights. It won't be easy. But if we focus on what we can and should do, we can reverse the steady erosion of reproductive rights that we are seeing today.
Addressing the Climate Crisis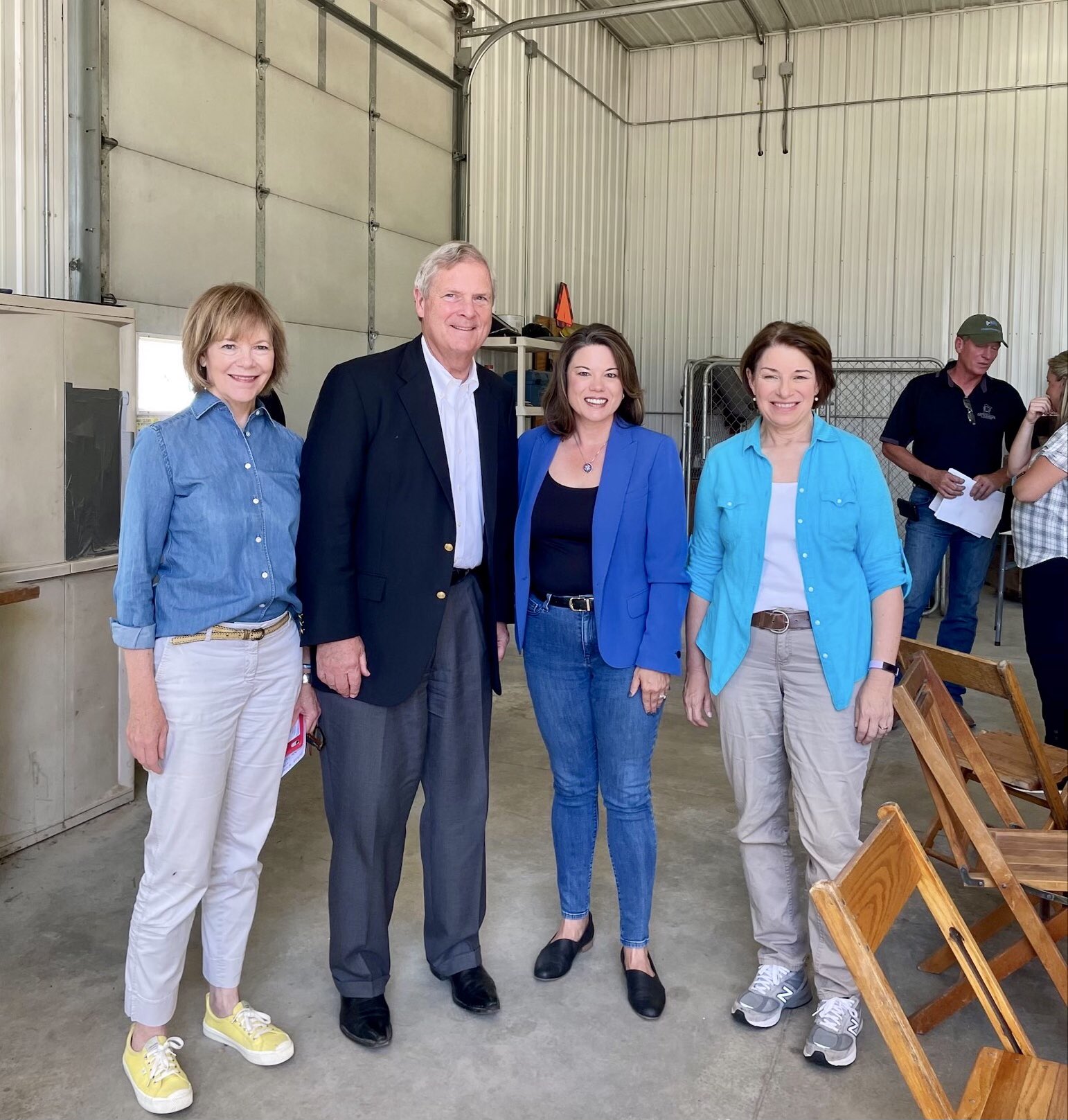 During August, I saw firsthand the economic and human toll that climate change is taking on our state. U.S. Agriculture Secretary Tom Vilsack joined me, Senator Amy Klobuchar and Rep. Angie Craig on a Southeast Minnesota farm to meet with Minnesota farm leaders and producers who have been hit hard by the ongoing drought. Later in the month, Sen. Klobuchar and I joined Governor Walz in Northern Minnesota to view the wildfires that have ravaged thousands of acres of forest lands. It is clear from these unprecedented weather events that it is long past time to get serious about addressing the climate crisis.
I am currently negotiating an urgently-needed transition to a clean energy future by pushing to include my Clean Electricity Payment Plan (CEPP) as part of the major budget package now being debated in Congress. Choosing a clean energy future – done well – can provide cheaper energy, improve health, and create more jobs, opportunity and fairness in our economy. My plan, which would move electric power generation to net-zero carbon emissions, is a powerful and achievable tool to get us there. It would require utility providers to include more clean energy in their mix over time. This plan will allow every utility and region to start where it is and build from there.
The CEPP would be a great start to address the climate crisis and can put America on a rapid path to net-zero electricity emissions. It's not one-size fits all and it does not promote one kind of clean energy over another. My plan is supported by environmental groups, utility providers, and labor unions – the broad support necessary for it to pass and be implemented.